The Animated Actors Guild Awards
The Animated Actors Guild Awards® presented by TAAG, which made its debut in 2013, has become an event to experience. It presents thirteen awards for acting in film and television in a fast moving two hour show which is broadcast live on the web! The awards focus on both individual performances as well as on the work of the entire ensemble of a drama series and comedy series, and the cast of a motion picture. These honors are fundamental to the spirit of the The Animated Actors Guild Awards because they recognize what all animated actors know - that acting is collaborative and can be animated!

In that same spirit, the TAAG Awards® also commends the outstanding performances by film and television stunt ensembles. These accolades are announced from the TAAG Awards red carpet during pre-show webcasts.

Other highlights of the TAAG Awards include the TAAG Life Achievement Award, presented to an established performer for fostering the highest ideals of the animated acting profession and tributes to the varied talents within TAAG membership.

The TAAG Awards are also unique in the size of its voting body. Two randomly selected panels of 100 members choose the nominees for television and motion pictures. All active members of TAAG receive voting information to select the outstanding performances of the year.

Nominees are selected and voting commences the end of December.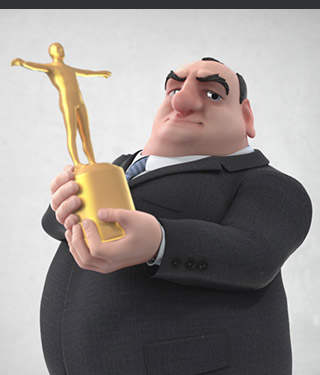 Store
Show your support for The Animated Actors Guild by visiting our online store and picking up a t-shirt (or two)!
Contact Us
Questions, comments? Email us and let us know how The Animated Actors Guild can better serve you!